Welcome to our Church Website!
We would be honored if you chose to come and worship with us. Everyone is welcome and there are no questions you can't ask. Our passion is to honor Jesus with what mattered to Him as expressed in the Bible. That passion drives us to understand the teachings of the Bible and believe that the Bible is the only source of truth.
An example of this is our choice to keep the seventh day of the week, Saturday, as our day of worship. We do not follow tradition or what the majority might do. We honor Jesus by honoring his teachings and practices. He kept the Sabbath (Luke 4:16), the Apostle Paul kept the Sabbath (Acts 17:2, 16:13) as well as the gentile believers (Act 18:4).
Come worship with us! Jesus tells us that we need to connect with Him and each other. We also provide a fellowship luncheon each week after the worship service and encourage you to stay and enjoy. 
If you would like to learn more about what the Bible teaches, you are also invited to sign up for our Bible study program at BibleStudyOffer.com, just use offer code GC-003. There you can sign up for a Bible study lesson that will be delivered to your door. Or you are welcome to contact us.
Here at your service,
Ed Santana, Pastor
Church 865-984-3720
Mobile: 865-964-7472
Our Saturday Services
Sabbath School: 10am
Main Worship service: 11:15am
(Early Worship at 9 am on the First and Third Saturdays of the month )
Church Address: 2921 Sevierville Rd., Maryville, TN 37804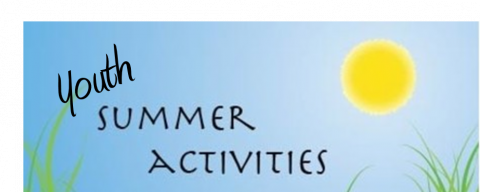 Children 10+ can attend without a parent or guardian.  
Children under 10 must be accompanied by a parent or guardian. 
Questions Contact Pastor Ed Santana, 865-964-7472
Click Here for the Youth Activity Packet.
List of Events
Pool Party, Thursday, July 28, 3 pm – 7 pm
---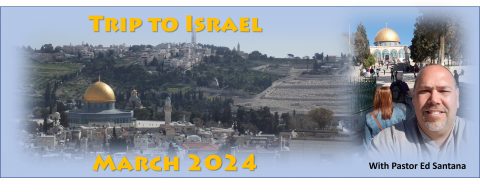 Pastor Ed is organizing a tour of Israel.  This 10 day trip will take place sometime in March of 2024, not in 2023.  Rough Estimate of cost: $2400/person (based on dbl. occupancy); $3,000/single room; $2200/third person in triple room; $1950/child 12 and under staying with two adults plus your airfare.  For a sample itinerary click here. If you have any interested in joining the trip , please fill out the online interest form by clicking here.